Earlier in the week, BockerKnocker went over our latest MAMBINO rant on the All-Star game. Over the years, the rosters have expanded to a mind-numbing 34 players even though an actual, functional MLB roster will only have 25 men per squad.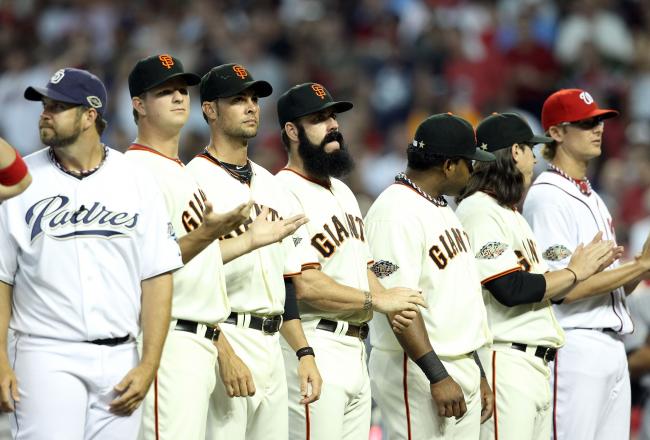 But 34 is just where it begins – after injuries and "respectful" declines towards selections thin the ranks, the "outrageous snubs" that everyone seems to rail about almost inevitably get rectified. In a game that's already a glorified exhibition, the spirit of competition has becomed more watered down than a cold Natural Ice with All-Star berths mandatorily given to teams that certainly don't deserve it and second-tier players.
This is where we've come in. My blog brother already selected his 25 American Leaguers that truly belong on the field on Tuesday. Here are my National League selections, assembled as if I were putting together a…real baseball team.
C: Carlos Ruiz, Philadelphia Phillies
By any metric the Philadelphia Phillies are underachieving at the halfway point this year. Though the entire internet, including our own Pucklius, knew their offense wouldn't be as prolific as in seasons past without aging slugger Chase Utley and Ryan Howard, no one knew the pitching would be quite so terrible. However, one of the bright spots for a surprsingly mediocre Phils squad is the ever-dependable Chooch.
Ruiz is well on his way to annhilating career-highs in nearly every offensive category, including rolling an incincerating 1.015 OPS, 13 homers and 46 RBIs at the half (he's topped out at .847, 9 and 54). Buster Posey, the fan's vote selection, is a fine, fine player who's having a great year and commanding a dominant San Francisco staff, but what Chooch is doing with the bat this year has to be rewarded. The Philly rotation isn't destroying all comers like everyone's come to expect, but I'll go ahead and rely on the past few years of performances when picking my NL catcher. 
1B:
Joey Votto, Cincinnati Reds
Canada's favorite $200 million dollar athlete (are there any others?) is also their best on the baseball diamond. Just months after the Reds gave Votto a bank-breaking $225 million dollar deal to stay in the confines of small-town Ohio, their first baseman has rightfully gotten voted in to this game. he's batting right in the middle of my order, with his bonkers .619 slugging percentage and 48 (!) extra-base hits belong. What a stud.
2B:
Aaron Hill, Arizona
Dan Uggla was selected by the fans in this spot in complete error. Yes, those 11 jacks and 43 RBIs look really nice, but that .223 batting average and 98 strikeouts is just as aesthetically displeasing as the second baseman's last name.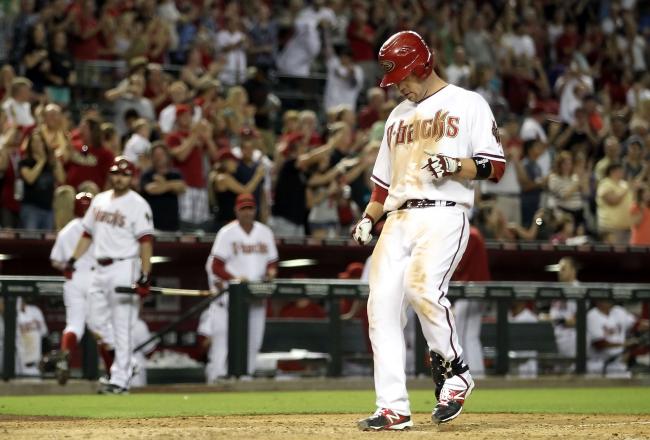 Aaron Hill is the right choice here. He's rounded back into form he flashed on the Blue Jays in Toronto several seasons ago, hitting near .300, and a .864 OPS with 36 extra base hits. On the whole, he's just a much more efficient player than the wallop or whiff outcome that is Dan Uggla. Also, not that fielding is a huge criteria for an All-Star berth, Hill is just a much better gloveman than his Atlantan counterpart (9 errors to Hill's 4). Finally, the guy hit for the cycle twice in a week. That's gotta count for something.
3B:
David Wright, New York Mets
In a decision that rendered our own Pucklius apoplectic, David Wright was SNUBBED by the fans in favor of the Pablo "He's Still Fat No Matter What Anyone Says" Sandoval. Also, I got t…
Read more...