Dead. Man. Walking.
Since the Heat head coach could be putting his hands on his hips or his forehead for the last time in Boston tomorrow night, let's examine how he got here.
November 1, 1970: Jon Spoelstra, a former executive for 4 NBA teams, and Elisa Celino, hailing from THE Philippines, give birth to baby Erik in Evanston, Illinois. Jon, a Dutch-Irish American, continues a long, still-standing tradition of attempting to create beautiful babies with our kind. Didn't work out with his boy Erik, but can't blame ya for trying, bud.
Summer, 1987: After his junior year at Jesuit High School in Portland, Oregon, Jon pulls some strings to get wide-eyed (pun of course intended) Erik at the prestigious Nike All-Star camp (now known to hoopheads as the ABCD camp) in Princeton, New Jersey. Somehow, Erik gets paired with the best high school player in the country, Alonzo Mourning.
Five seconds after getting into the Nike camp, 1987: 17-year-old Erik needs to change his pants.
March 4, 1990: Now the starting point guard for the University of Portland, Erik and his team suit up to play Hank Gathers and Loyola Marymount University. Erik stood helplessly as a lob was thrown over his head, the end result being a Gathers facial that sent shockwaves throughout the building. As Gathers runs back on defense, he collapses right in front of Erik and breathes his last breath.
No jokes here. Let's move on.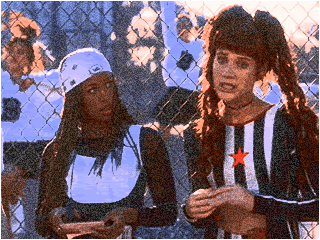 You're lying to me if you didn't enjoy this movie.
May, 1992: Erik, with his college resume disclosing career per-game averages of 9.2 points, 4.4 assists, and 2.4 rebounds, garnered a spot on TuS Herten. TuS Herten was on the doorstep of gaining entrance as a franchise in the NBA a Pro-B mid-level team in Germany. Erik was given the title of player/coach, a title bestowed upon Bill Russell. So how did Erik do in such a position?

"What that really means was the head coach and I would go get some beers and talk basketball and I'd bring the basketballs to practice."
Fine and dandy.
Erik actually also worked with a German youth team, his first real head coaching gig. He laments the days of working with 12-year-olds who couldn't understand English as having "balls flying all over the place." Well there goes your social life.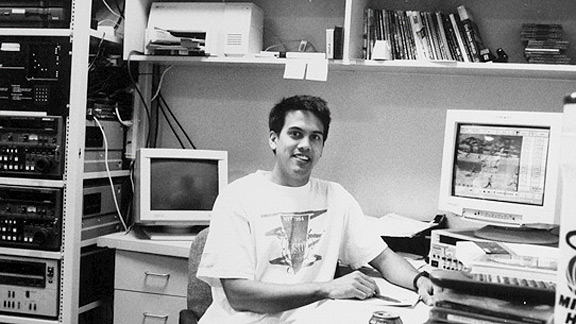 To his credit/dismay, Erik chose THIS…
1995: Erik gets the break before the break before the break before the break, landing a job as video coordinator for the expansion Miami Heat. Erik earns every single penny in what the team called "The Dungeon." He goes days without returning to his apartment, breaking down game tape.
A 25-year-old male lived in South Beach and didn't leave his place of employment for days. Days! I don't know whether to be sad or impressed.
…over THIS.
1997: The break before the break before the break — Erik gets promoted to assistant coach.
1999: The break before the break — Erik gets promoted, adding "advance scout" to his responsibilities with the Heat. Then-head coach Pat Riley praises Erik for what Riley calls "above the brain thinking." Riley said that Spoelstra's scouting reports included not just the general Xs and Os, but personal stories about a player, a theme from a book Erik just read, or a news clip from yesterday's paper. No word on whether the homeless trolls on Collins Avenue were cited as sources.
June 26, 2003: Miami selects Marquette junior guard Dwyane Wade with the 5th pick of the NBA Draft.
No matter what happens in the future, the de… Read more...