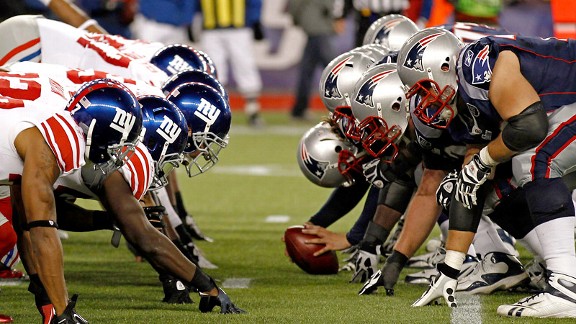 Many of you know — or at least assume from the name — that I'm mostly here to talk to you about hockey. I do love hockey, this is true. As a fan of the New Jersey Devils, I've been a dedicated and largely satisfied fan for most of my life. Their recent struggles aside, before last season the Devils hadn't missed the playoffs since before I hit puberty, and in my lifetime I had seen three Stanley Cups, which isn't too shabby. I wasn't entirely sure what to expect when the Devils missed the playoffs for the first time last spring, but as I later discussed with a coworker who was equally as dedicated to his Detroit Red Wings, watching the postseason was, well, fun. And without stress. And kind of enjoyable.
Don't get me wrong, I would much rather see my Devils in the playoffs than not, but there is a dirty little secret about professional sports that the Leagues and teams would probably prefer you don't know: It's not fun to watch your team in the playoffs. Not one bit.
I bring this up because in 48 hours, the first sports team I ever fell in love with — and the one I probably like more than any other — is going to roll for all the marbles in Super Bowl XVLI when my Giants take on the New England Patriots. As I found four years ago, there is no greater high in sports than when your team wins an unexpected championship against a truly great foe in the waning seconds, but the anxiety leading up to those moments can be excruciating, and this time around the stakes are the same, but the expectations are wildly different.
The Giants are a hot team riding not just a strong defensive front but a quarterback who has finally manifested and fulfilled his promise as one of the top signal callers in the League — one with a wide receiving corps that has shredded foes on its playoff run. The Patriots are still a good team, but they are not a great one and they no longer have a perfect 18-0 record blinding the masses from the fact that they are flawed and mentally exhausted by the pressures of perfection.
That changes the perception — and the inherent anxiety — because now the Giants are not just scrappy underdogs, they have expectations from a significant segment of their fan base, the media, and evidently themselves as the last week's bluster has shown. That adds up to me writhing with knots in my stomach for two weeks after the momentary joy of getting through the NFC Championship Game, which was almost certainly the most angst-inducing, emotionally exhausting football game I've ever watched.
Of course, even if it's angst-inducing for us fans, none of this really matters, for the exact same reason that I told a friend of mine last week when he was worried about being over-confident that it didn't matter.
We're not playing.
There are only 106 people who can have an impact on the physical action on the field as players and only a handful more that can do it as coaches or front office personnel. We won't be performing. We will only be watching. And really, in the end, that may be the worst part about it, having an emotional investment without having any control. But in the meantime we can pretend to have an impact, which we do with an endless series of overanalysis, video dissection, storyline invention and predictions that all add up to ceaseless noise.
Far be it from me to refuse to add to that cacophony, however. So here we go, in as simple a way as possible.
When the Giants have the ball

See, this Eli Manning feller. He's really pretty good. And after last wee… Read more...