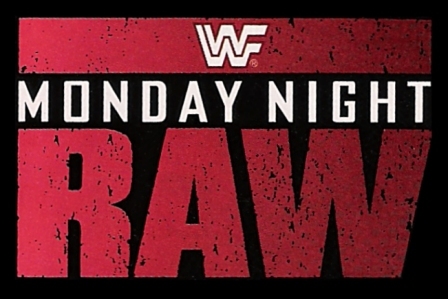 Location: San Antonio, Texas
Announcers: Jerry "The King" Lawler, Michael Cole

Preface:
These three hour RAWs are killing me. I had my television on for the entire 3 hours, but I can't say I really watched with intensity. Good for the Neilson ratings, bad for writing RAW reviews. You're slowly going to see these reviews morph more into my RAW thoughts and much less on what actually happened in the ring.

RAW opening segment

I know it's only been two weeks, but I'm out on AJ as the RAW GM. Bring back Laurinaitis, give it to William Regal or let Vince come back and be the owner of both shows. To me AJ has been nothing more than a Stephanie McMahon clone, a petulant child making decisions to please a whimsical audience. The WWE has bastardized her character in an attempt to capitalize on her mounting popularity. I don't really watch Smackdown so I could care less that Booker T was announced general manager over there. And I suppose I could go the "anybody but Teddy Long, Vicky Guerrero or Stephanie McMahon route" but I'm not satisfied with AJ as the RAW GM. Give me Lord Steven Regal or give me death.



These were the best options?
To recap the segment CM Punk apologizes in the most condescending way possible. Cena comes out and gets creepy with AJ and the Big Show was in Mike Rupp's words, irrelevant out there. Being the new queen of RAW interactive AJ gave us the choice of #PunkRey, #PunkMiz, or #PunkKane. Wow. What options. Where was #PunkLesnar, #PunkAustin, or #PunkFunaki? The WWE was obviously baiting the audience to choose Punk/Rey Rey. Here I am talking like the votes were actually calculated.


"You smell great." John Cena, you creeper


CM Punk vs Rey Mysterio 

Solid match while it lasted. Can we stop pretending that Rey Mysterio is a heavyweight wrestler? Actually with all the weight it looks like he gained while he was away, he probably qualifies now. I'm tired of watching bigger wrestlers have to sell his offense. Does anyone remember his matches against Tajiri? All of them were total classics. Why? Because his offense was believable and smaller wrestlers can properly sell what he does in the ring. 


Rey Mysterio wrestles in a shirt the same way a fat kid wears one to go swimming. #RAWTonight


Wade Barrett promo

I'm going to be patient on this one and give Wade Barrett a second chance. Take my eyes (but not my shirt) before making me ever watch Randy Orton vs Wade Barrett in the ring again. 

Christian vs Alberto Del Rio

So after declaring that he would not wrestle again until his championship match, Del Rio immediately had a match on Smackdown and then again tonight on RAW. That's a shame because everything he said was true last week. What is the point of having him wrestle annihilate Santino Marella on a regular basis, when he has a title match lined up at Summerslam. When you secure the number one or two seed, you rest your players at the end of the season. You don't go all out against inferior competition. 

On another note, another RAW without a US title defense or any mention of it's champion really. You would be better off throwing the belt in the trash at this point, it wouldn't make a lick of difference. 

Christian deserves better than this. I thought I read somewhere that he is close to retirement. Give him one more title run on Smackdown and then let him retire so he can go hiking and kayaking with Edge in Colorado. Del Rio with the victory a… Read more...